how-to-build-your-own-custom-dictionary-for-microsoft-office
Here's how to do it!
There are two approaches.
Method 1.
Create a new custom dictionary in Word. We'll call ours "lorem."
Set it to be the default custom dictionary.
Enter the contents for your custom into a Microsoft Word document. A simple "copy and paste" can do that.
Then spell check that document adding all of the misspelled words to Word.
That's method 1.
Here's Method 2
Enter your words into a text document using a text editor such as Microsoft Notepad or Apple TextEdit.
Format the document as a single column, one word per line, each line ending with a line break; hit the <Enter> key to place the line break.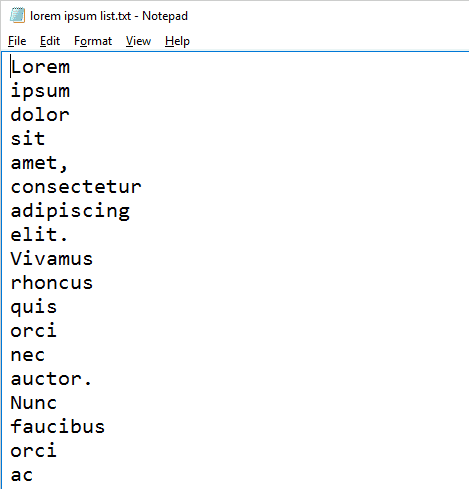 Save the file as Unicode with file extension .dic.
Import (Add) your new custom dictionary to Word.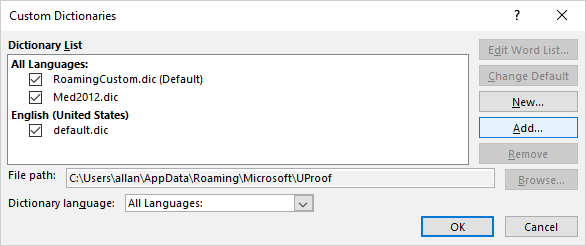 That's method 2.
Test.
Open a blank Word document and paste ten to twenty words from your new custom dictionary into it. Run a spell check on them. They should all pass it.
Need Spelling Help Immediately?
Try one of Inductel's "ready made" spelling dictionaries.  We have medical, legal, scientific, and technical.  Check them out.
Thanks.
Teddi Gray for Inductel, Inc.